The Star Jar Reward System
Acknowledge good behaviour and create good habits with a unique and fun system that your child will love.
Set a reward, something your child REALLY wants
Each time your child does something desirable, they get to put a star in the jar
Once they reach the top they get the reward they've been working up to
As parents we know that rewarding our kids is much more effective than bribery or punishment. The Star Jar Reward System keeps us all working towards a more harmonious household, creating a loving, effective environment for your little learner and a much less stressed Mum and Dad.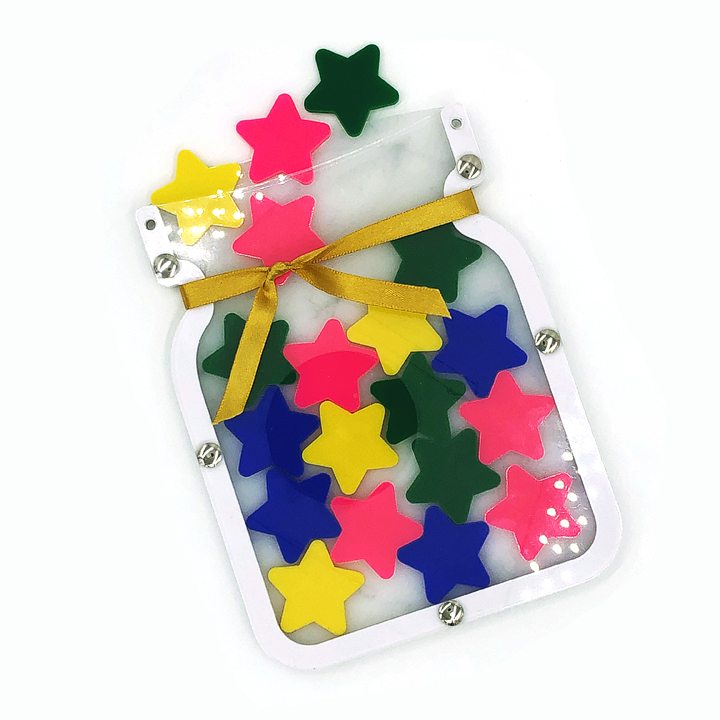 Star Jars will be hitting the shelves soon. Enter your email below for a 20% pre-launch discount and to be the first to be notified when we launch.
Frequently Asked Questions